Often when you think of outdoor lighting, you think of highlighting the features of your home. Trees are often a lower priority but tree lighting can make such a dramatic difference.  Just one light can make your tree just shine!
There are two main types of tree lighting; up lighting and down lighting.  Up lighting is lighting fixtures placed at ground level and the light shines up into the tree.  Down lighting is fixtures placed strategically in the canopy of the tree to produce a beautiful moon light effect down from the tree.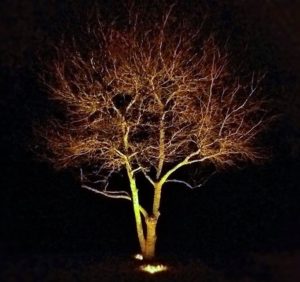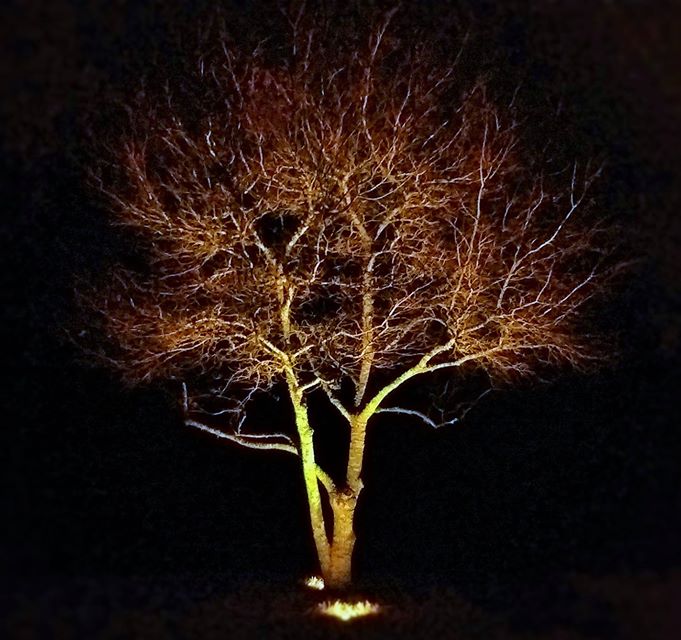 When a tree is properly lit, it is highlighted during all the seasons. The Guru is mesmerized by the effects of up lighting on this Red Oak tree. In the spring and summer this tree was incredibly beautiful as the light shone up through the branches and the leaves, but now in the winter it creates the feeling of a completely different tree.
What can proper landscape lighting do for your trees?  To find out, give us a call at 210-710-7737.