Award reflects company's consistently high level of customer service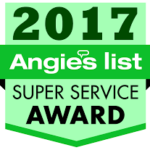 Landscape Lighting Guru is proud to announce that it has earned the lighting industry's coveted Angie's List Super Service Award. This award honors service professionals who have maintained exceptional service ratings and reviews on Angie's List in 2017.
"This award not only honors providers who have excelled in the past year, but also makes it easier for consumers to identify high quality service providers," said Angie's List Founder Angie Hicks. "The Super Service Award logo has come to be a symbol that consumers look for as a sign of quality, and a tradition for many top-rated service pros."
Angie's List Super Service Award winners must meet strict eligibility requirements, which include maintaining an "A" rating in overall grade, recent grade and review period grade. The SSA winners must be in good standing with Angie's List, pass a background check, submit a current trade license attestation and abide by Angie's List operational guidelines.
Want to learn more about the achievement?  Visit Angie's list.
About Us: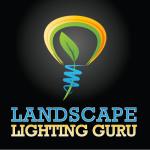 Landscape Lighting Guru brings over 30 years of combined experience in custom outdoor lighting design and installation. Landscape Lighting Guru is part of a continuing legacy of landscape businesses that have been operating in San Antonio for over 20 years. We are passionate about outdoor lighting and believe lighting is an art form of both light and shadows. We create a custom lighting design based on your property's unique elements and needs. Our goal is to create a lighting system that works in conjunction with your landscape, enhancing the beauty of your property.