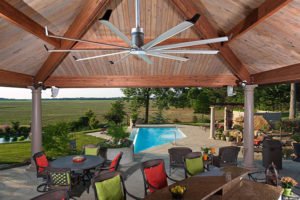 The weather has been warming up as we launch into spring in San Antonio.   While the weather right now is very enjoyable, we all know that the oppressive summer heat is just around the corner. Outdoor fans are a great way to beat the heat in Texas.  Landscape Lighting Guru installs outdoor fans and we can help recommend the best type and brand of fan best suited for your home.
One of the brands we recommend, Haiku, offers unique designs that reflect any style.  To top it off, they're smart and energy efficient. They recently released a wet-rated fan designed for indoor-outdoor lifestyles, and can handle whatever Mother Nature throws at it.  Stainless-steel components and sturdy airfoils mean it will never wilt, wither or rust.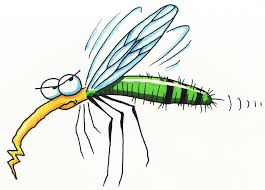 Did you know that fans not only cool you off but also protect you from pesky mosquitoes? According to entomologists, mosquitoes aren't active when wind gusts exceed 10 miles per hour. You can create your own wind with a fan set on high and that should provide enough of a gust to keep bugs away from you and your guests.  Plus, fans help dissipate the carbon dioxide you exhale and reduce body heat, both of which have been found to attract mosquitoes.