The Landscape Lighting Guru is excited to offer a new product line from WAC lighting.
WAC lighting has been in the lighting business for over 30 years. They offer exceptional interior LED lighting choices. They have now brought their extensive LED expertise to the exterior landscape lighting world.
One of the best products they offer is their landscape lighting bullet fixture. It has an adjustable beam angle as well as a dimmable light output at each fixture. Our Landscape Architect and Designer friends are loving this fixture. The fixture is perfect for that brand new landscape with small specimen trees and plants. We can put the perfect amount of light on that "smaller" plant, and then adjust the fixtures spread and intensity as the landscape matures.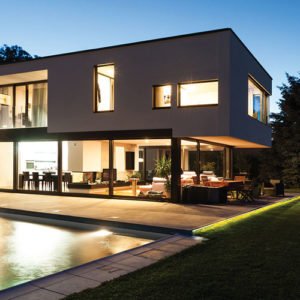 You can be confident that this fixture will still be the right fixture well into the future as it offers an incredible 10 year manufacture warranty. Set an appointment now, so we can show you this fixture and the other awesome fixtures that are a part of the WAC Landscape Lighting line up.
If you are interested in learning more about WAC Landscape Lighting check out their website at: www.WAClandscapelighting.com or if you want to pick some new interior lighting for your home check out: www.Modernforms.com