Top 3 Lighting Trends you need to know about
We have rounded up the three biggest lighting trends that are hot right now and are must haves for your home.  They are fairly simple changes that have a huge impact on your life.
Lighting Trend #1: Lighting Sensors
Is there a room in your house where the lights are always being left on?  By replacing your current light switch with an occupancy sensor switch, you will never leave the lights on again!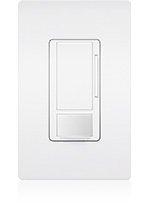 An occupancy sensor will automatically turn on the lights when you enter a room and it will turn them off once you leave.   Not only is it convenient but it saves energy and saves you money on the electric bill.
These sensors are ideal for rooms where the lights are accidentally left on such as pantries, closets or bathrooms.  They are also ideal for rooms you enter when your hands are full such as your laundry room, kitchen or a work/storage room.
The sensors have setting options on them to adjust the sensitivity as well as how long the light should remain on after you leave the room.  This is handy if you are making trips back and forth into the room so you don't have the lights turning on and off constantly.
To read more about it, check our post http://landscapelightingguru.com/occupancysensorswitch/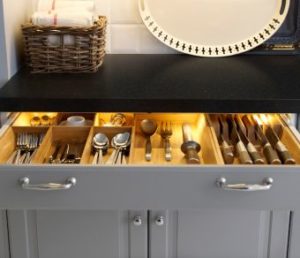 Lighting Trend #2: Lighting inside cabinets and drawers
Don't you hate it when your cabinets or drawers are so dark that you can't see the contents, and you can't find what you need? Tired of using a flashlight when you need to venture into a dimly-lit space? Well, trendsetters these days have found elegant solutions to that problem: they're adding lighting inside those formerly-dark spaces.  In many cases, when you open a drawer or cabinet, the light inside is triggered to instantly turn on.
Lighting Trend #3: LED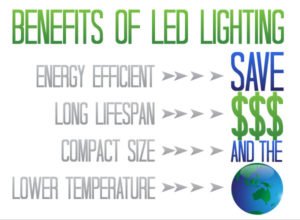 LED lighting continues to be top trend in indoor and outdoor lighting and will remain that way for years to come.  The US Department of Energy forecasts that LED lighting will comprise 75% of all lighting sales by the year 2030.
This is such an easy trend to get on board with – retrofitting your current fixtures is as easy as changing out your light bulb.  LEDs (light-emitting diodes) have been constantly evolving and improving since they were introduced. The latest LED technology offers a broad range of colors and intensity levels with ever-increasing energy efficiency.  It saves you money right away in electrical costs and longer term as you don't have to replace the bulbs as often.
High Efficiency – LED uses 75% less energy than traditional lighting Better for the environment and saves you money
Extra long life – LED have a life expectancy of 50,000 hours that is an average of 15 years. In addition, the light output remains consistent throughout its lifespan. The long lifespan requires very little on-going maintenance.
Variety of Color Options and size – LEDs can match the warm tones of incandescent lighting, overcoming the cold, blue-white light of the past.
Surface temperature – LED lamps remains cool which allows for improved safety and no energy loss due to heat.
If you would like to learn more about these lighting trends or any other indoor lighting options, please give us a call at 210-710-7737.