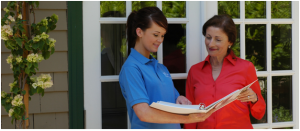 Are you thinking about adding outdoor lighting to your home but not sure what you are looking for?  Have you always wanted to upgrade your indoor lighting to LED but don't know how to get started? We can help!  Landscape Lighting Guru offers free consultations for our clients.  So what can you expect at a lighting consultation?
A consult usually takes place at your home or property where you want the lights installed or based off of building plans if you have a new build.  A typical meeting lasts between 30-60 minutes depending on how large the project is.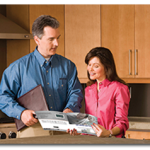 At the meeting, we will discuss what the homeowner is looking for and any specifics they have on what they want.  We will also discuss suggestions the lighting designer may have based on your wants and needs.  We will also take the time to educate the client on the different types of products available and what may fit their needs.  We offer many different options to fit the customer's budget and expectations.
After the meeting, the lighting designer will email you a detailed proposal within a week.  We welcome any comments or changes you may have.  We can split a project up into several phases that can be done over time based on the budget homeowners have to work with.  If you decide to move forward with the project, you can look forward to an amazing job with communication along every step of the way.  We expect 100% complete customer satisfaction – we keep working until you are ready to show off the work to your family and friends.