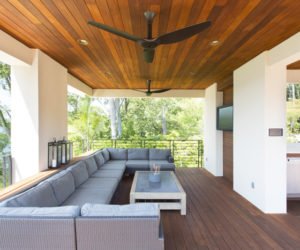 With the outbreak of the Zika virus in Florida and the first Zika-related in death in Texas reported, it is time to really think about how you are going to protect your family. A few months ago, we posted about the Zika Virus and the new Mosquito Prevention system that we install.  Let's discuss another way to protect your family from mosquitoes and keep you cool as well. One simple solution to repelling these bugs is an overhead fan!
You can literally fan mosquitoes away.
According to the American Mosquito Control Association, a large fan on your deck would work because mosquitoes are weak fliers.  The New York Times also reports that a fan's breeze "disperses the human emanations that allow female mosquitos to zero in on us." Entomologists from Michigan State University found that fan-generated wind greatly reduces mosquitoes and they recommend we use it in our backyards to protect ourselves and our pets.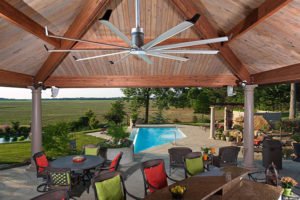 Landscape Lighting Guru installs outdoor fans and would be happy to come out and give a free consultation.    There is huge variety of fans available but some of favorites are from Big Ass Fans which offer stylish and state of the art fans.  Learn more at their website.  To learn more about how Landscape Lighting Guru can help you protect your family from mosquitoes, call us at 210-710-7737.