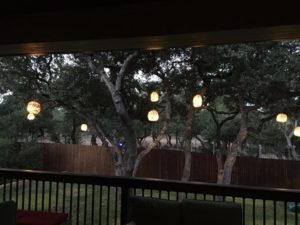 We were so excited to recently create these custom outdoor light fixtures again!  We designed these fish basket lanterns to hang in the client's trees in the back yard.
We love the way they sway in the trees and light up the entire yard.  The are done with energy efficient LED lighting.
The guru designed these fixtures for another client last summer and we posted about it here.
If you are interested in these or a different type of custom light fixtures, please give us a call 210-710-7737 or click to send us an email.