As the cool weather moves in this week, it reminds us that fall is just around the corner.  Now is the time to do maintenance to ensure you are ready for the cooler temperatures: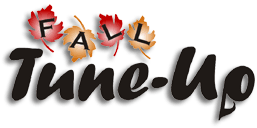 Outdoor Lighting Check
The Guru highly recommends annual maintenance on your lighting system to give your outdoor lights the longest life possible.  During an annual maintenance appointment, our lighting technicians will walk your property and test the system for broken equipment, burned out lights, and damage.  During the service we will inspect every fixture, transformer, wire and timer to make sure they are working properly.  This is especially important if you have tree mounted light fixtures so we can back off the fixture and equipment to account for tree growth. Without an annual checkup, the fixtures can become embedded into the tree, causing a greater risk of pest infiltration, bark rot, electrical shorts, and possible fire.  Our annual maintenance also includes the application of ant control.
Keep mosquitoes away
While we are experiencing cool temperatures this fall, unfortunately its not cold enough to get rid of the pesky mosquitoes.  Keep the mosquitoes from biting by installing a mosquito repellent system. Take preventative measures by regularly checking your property for standing water.  Fall is a great time to clean up the yard and make sure there isn't standing water breeding mosquitoes.
Water Feature
The best way to prevent costly repairs to your fountain is with routine maintenance.  Our goal in service and inspection is to keep your water feature working as well as on the day it was installed.  Fall is the perfect time to have your fountain inspected, cleaned and prepped for the colder temperatures.
Don't have the time for another to-do list this fall?  Landscape Lighting Guru would be happy to help you with your fall to-do list – give us a call at 210-710-7737 and let us know how we can help.