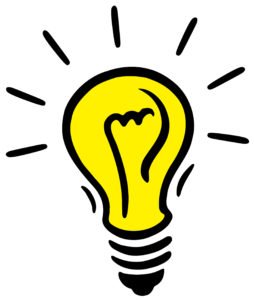 Feeling overwhelmed at the thought of upgrading your lighting to LED?  Not sure where to start?
The easiest way to start is to replace the incandescent bulbs in the five most often used fixtures in your home with LED.  According to the EPA, these energy star rated bulbs will save you about $75 in energy costs each year.
If you want to take a current open fixture and instantly give it a vintage vibe, try the LED vintage-style or Edison-style lamps.  This a great trick for pendant lighting in your kitchen or a chandelier in your dining room since many of those are open.
Do you really have to abide by the recommended wattage label taped to the lamp cord?  Short Answer is YES – it is a safety issue.  The label lets you know how much heat the fixture can handle without damaging the socket and internal wiring.  However, the long answer is if you are using LED, you have a little more flexibility because they use significantly less energy than standard bulbs so you can go up in wattage if you want a brighter light.  We posted some general conversions of standard bulb watts to its LED counterpart in Lumens here.